President: Bruce Dingman, N5BYL
Bruce became a ham in 1980 as a Technician. Just a few months later he achieved Advanced. He enjoyed HF CW, but became more interested in the Public Service side. Bruce became Weather related AEC for Collin County, and served as EC for Collin County ARES for about 8 years, and then became District 5 DEC. He has previously held Communications Director, Treasurer and President offices within the PARK organization. He is an avid photographer, and is presently working as Production Manager for a small company that builds Test Equipment for the US Air Force.
---
Vice President: Sean Kelly, W5SPK
Bio coming soon.
---
Secretary: Ross Watson, AF5QK
Having begun my radio interest in high school with a CB radio, I would later join the United States Air Force, looking for an aircraft radio specialty. In 1973 and during my technical training, I joined the Keesler AFB Radio club and acquired my novice license, WN5KEM. I was fortunate to enjoy a 40 meter antenna on a nice sized tower, sporting Drake radio equipment. (75W max at that time) My novice license would later lapse where I would acquire my Tech license with WD5FEE. I studied code and passed my 13wpm CW test which graduated me to my General ticket. During my General stint I found the frequency restrictions uncomfortable while working HF traffic nets. I upgraded to my Advanced and stayed there until I joined K5PRK and began attending the early breakfast at Poor Richards Café. Through friendly banter (and on a dare) I began to study for my Extra ticket in 2016. I would later pass that test and finally enjoy that bottom 25kc of CW space, rumored to be home of the infamous Geritol Net. I was subsequently invited to entertain an invitation to make a greater contribution to our club by accepting a nomination to Secretary of K5PRK. Damon Koch made the transition both seamless and painless. I have begun to enjoy a renewed interest in HF with my latest purchase of an FT-857, installed into a Dodge Caravan. For hobbies, I presently enjoy amateur radio, flying, scuba diving, and racquetball.
---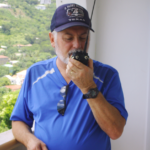 Treasurer: B.J. Watkins K5BJW
B. J. was first licensed as a Technician in 2008 with a group of his co-workers with the City of Dallas with the license of KE5UMC.  He later obtained his General Class ticket on January 27, 2015 and obtained vanity call K5BJW on October 6, 2015.  B. J. is a former radio dispatcher and radio room supervisory Sr. Cpl. for the Dallas Police Dept.   He enjoys experimenting and building antennas and support structures, and other club activities including Field Day, Plano Balloon Festival, Winter Field Day, Blackland Triathalon, and HamCom.
B. J. has served as Treasurer for the Plano Amateur Radio Klub since April, 2015.
---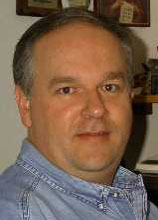 Activities Director: Tony Campbell, W5ADC
Tony has been an Amateur Radio Operator for over 30 years.  He first received a novice license in 1975, but let it lapse due to travel issues with his family.  After graduating from High School, in 1977, he obtained a new call sign KB5MK.  He used this call throughout college and his initial professional career in telecommunications.  When he upgraded to Extra Class, he obtained the vanity call W5ADC. He has served in various capacities in the P.A.R.K. club from a member to his current position as Activity Director.
---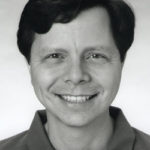 Communications Director: Kipton Moravec, AE5IB
Kip, AE5IB, got his license in 2007. He enjoys the public service and emergency readiness aspects of Amateur Radio. He usually operates on VHF and higher, and likes to work with HSMM-MESH at 2.4 GHz. Now his weekends seem to be taken up working on the PARK repeater. You can usually find him helping out with The Plano Balloon Festival, Bike MS: Sam's Club Round-Up Ride, the Dallas Marathon, the Blacklands Triathlon, The Plano Christmas Parade, and many other events during the year. He also is active in the Rapid Deployment, Communications Assist Group (RDCAG) to provide Winlink email service.
---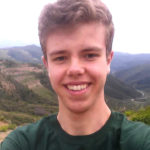 Webmaster: John Hatch, KF5BSS
John was licensed in 2010 and has enjoyed combining the hobby of amateur radio with his enjoyment of computers and programming. He passed his General exam a few years later at HamCom. After learning about the PSK31 HF digital mode of operation and HRD, he has taught a few classes to PARK on the subject. Currently, he is in college pursuing a degree in Computer Science.
---
Newsletter Editor: Sean Monohan, KG5JBY
Bio coming soon…
---
Public Relations: Daryl Morgeson, AF5QJ
Retired from Texas Instruments in 2009 after 18 years. I was an Electronic Engineering Technician  working in the wafer fabs to repair Surface Prep. equipment. Lost right leg so had to move to the Automation Group to finish out my time there. Started ham radio in 2010 to be able to help with ARES weather net. Volunteer at our towns EOC during severe weather. My rigs are Yaesu 7900 in shack and truck, 2m 70cm  on both. HF I use Kenwood 590  won at Main Trading Company and Kenwood 480 mobile. I am recovering still from our massive hail storm which destroyed my hf main antennas. I use a rotatable dipole from MFJ until I can bring down and repair antennas. I have an old 4 element beam going up to hopefully improve my status. Really enjoying the new hobby and collecting new contacts.
---
Past Presidents:
Kipton Moravec, AE5IB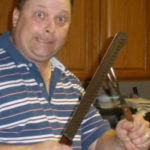 Charlie Taylor, K5USS
Charlie Taylor has been a licensed amateur for 8 years and holds an Extra class license. His favorite activities are contesting, VHF/UHF weak signal work, and building antennas.