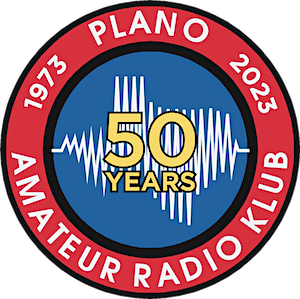 As part of our 50th Anniversary, The Plano Amateur Radio Klub is having a Member Activation Contest and it is already underway.
Club Members will activate / use the callsign K5PRK/50 on the air
and record your contacts in HamAward.cloud using a web browser.
It looks like this: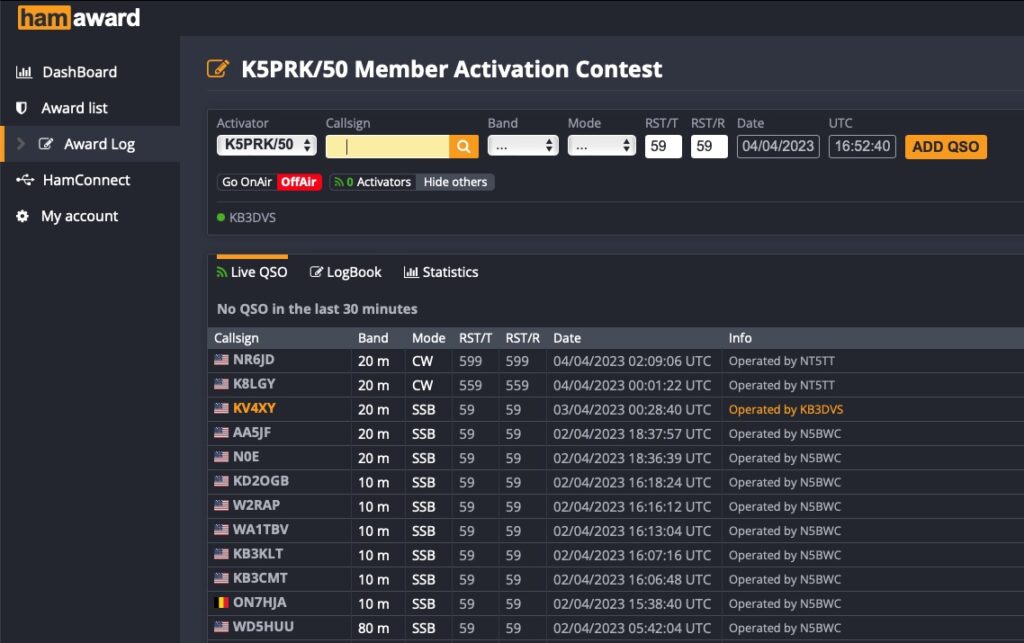 In order to Activate K5PRK/50, interested club members need to sign up here.
https://bit.ly/3n5hX4r
We will then pass the list of sign-ups through our club Secretary to verify club member status
before your approved Activator information will be added to HamAward.
If you are not a verified, active club member,
you will not be added to the participant list for the contest
and you will not see it in HamAward.
Then Activators will go and create a HamAward login for themselves.
Only the list of Activators we provide to HamAward will see our contest in HamAward.
You can go on the air any day and Activate K5PRK/50, any time, and log your contacts using any web browser directly into HamAward. Multiple club Activators can be on at the same time, and HamAward even has a built-in chat for Activators.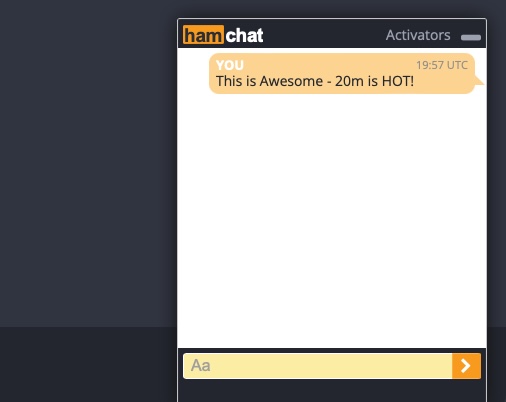 Please use the recent contact list right under the log form (above) to see who might already be on the air, and on what frequency, so you can allow each other the space to operate. Choose a different band, or mode, and have fun.
Here's a quick look at how it is to login and use HamAward during the contest.
It is up to each activator to accurately and honestly record each of their contacts.
Every participant in this contest can see live statistics to see who is leading the way-
Top Voice contacts, Top CW contacts, Top Digital contacts, Top Overall contacts, etc.
We already have prizes in-hand for those club members who help PARK spread the word about our 50th anniversary with this fun "get on the air" contest. We'll also have some small prizes for those who may not get the _most_ contacts, but are active in the contest.
This will be a lot of fun – to get back on the air, with purpose!
** Note, Field Day is NOT part of this contest. **
So, let's see those SIGN UPS!!!